Let the professionals do the professional job
We make every effort to comply with the web standards with valid HTML, HTML5, XHTML, CSS and also Web 2.0 standards. We use content management system (CMS) and database technologies, like the PHP programming language and well scalable MySQL database. This is to ensures that your website have more potential to expand to accomodate your demand from time to time.
We believed that with the help of latest technologies and quality job delivery, we aim to be one of the best web design company in this World.
With more than 10 years of experience in website design, website development and web programming, U Online Technologies had delivered quality job to meet customer requirement. We are specialized in development of website, web application solutions especially in Ecommerce, community portal, data display, and web printing solutions.
What will you expected when you engage us?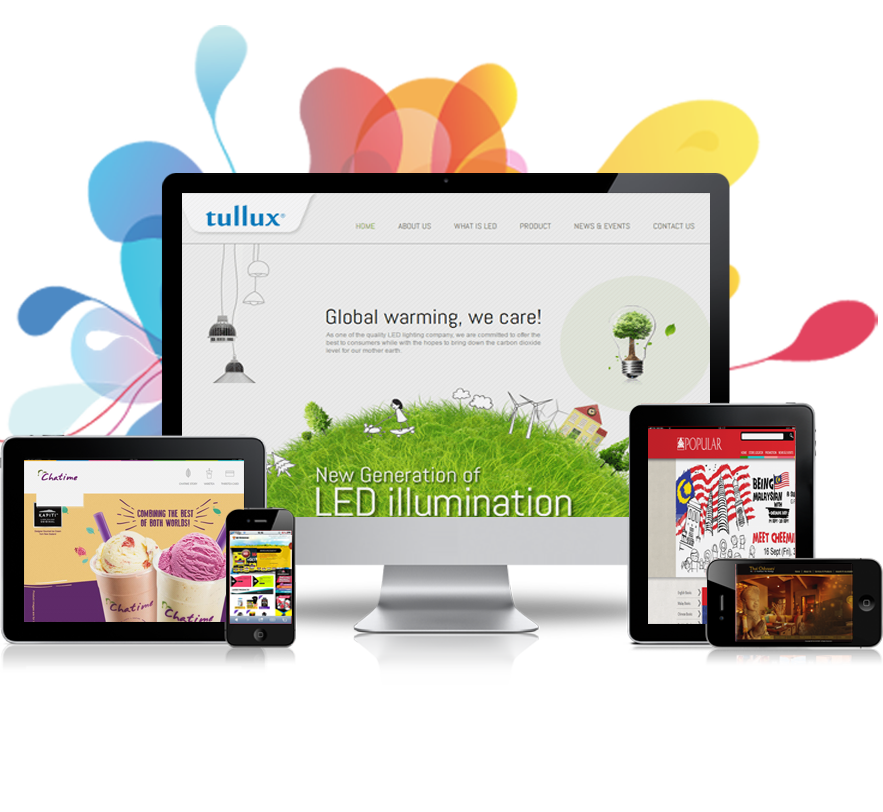 Valid XHTML & CSS Site / Web 2.0
Cross Browser Compatibility. You can view the website at multiple web browser such as google chrome, firefox and safari
Responsive website. It is mobile friendly website where it is compatible with mobile phone screen and tablet screen.
SEO friendly website.
Fast loading website with the help of latest buffering technology.
Clean and straightforward website
Sleek and Professional layout design.
Free consultancy on the website design idea.
One stop solutions for all web design matter including website design, website programming and web hosting.
Web design and contents that is well display for internet marketing purposes.
Animated banner that is suitable to draw attention.